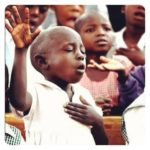 Could you image a war without any weapons? Kinda comical actually. Sadly, we live in a world inventing more and more devastation producing weapons and every good soldier knows they need weapons. In a perfect world we would never need or use weapons, but in this imperfect world, that will never be. Our enemies will always be prepared for battle.
We not only face the possibility of physical war, we face spiritual war every day. Sometimes we think our battle is against a certain person or circumstance, but there are unseen forces that are against each of us and the ones we love. The Bible tells us this in Ephesians 6.12 – 'For we are not wrestling with flesh and blood [contending only with physical opponents], but against the (tyrannies), against the powers, against [the master spirits who are] the world rulers of this present darkness, against the spirit forces of wickedness in the heavenly (supernatural) sphere.'
In Sun Tzu's well known book, "The Art of War," he describes many things to prepare for actual war, but I know another Book that tells me the true art of war. Isaiah 54.17 promises believers that 'no weapon forged against you will prevail, and you will refute every tongue that accuses you. This is the heritage of the servants of the Lord, and this is their vindication from Me," declares the Lord.' We are victors in Christ against every attack or unsettling circumstance we face. But we need to be informed.
The Bible assures us – 'For though we walk (live) in the flesh, we are not carrying on our warfare according to the flesh and using mere human weapons. For the weapons of our warfare are not physical [weapons of flesh and blood], but they are mighty before God for the overthrow and destruction of strongholds.' – 2 Corinthians 10.3-4.
I always wondered exactly what are our weapons? They are prayer, faith, obedience, repentance, praise and worship, the Word of God, the blood of Christ, the Name of Jesus, thanksgiving, the Truth, our salvation, forgiveness, fasting, our confession of our faith and love for God and more. (in no particular order). These are our weapons against defeat, depression, loss of hope, lack of employment, sickness, anything that is against us.
Daniel faithfully prayed three times a day and discovered why there was a delay in the answer. "And [the angel] said to me, O Daniel, you greatly beloved man, understand the words that I speak to you….for to you I am now sent….Then he said to me, Fear not, Daniel, for from the first day that you set your mind and heart to understand and to humble yourself before your God, your words were heard, and I have come as a consequence of [and in response to] your words. But the prince of the kingdom of Persia withstood me for twenty-one days. Then Michael, one of the chief [of the celestial] princes, came to help me, for I remained there with the kings of Persia."  Daniel 10.11-13. Now, I may not know who all the princes and kings are in this passage, but I do know they are enemies and it looks like there was quite a battle before Daniel's prayers were answered. 
Ephesians 6.10-18 tells us, 'Finally, be strong in the Lord and in His mighty power. Put on the full armor of God, so that you can take your stand against the devil's schemes…so that when the day of evil comes, you may be able to stand your ground, and after you have done everything, to stand. Stand firm then, with the belt of truth buckled around your waist, with the breastplate of righteousness in place, and with your feet fitted with the readiness that comes from the gospel of peace. In addition to all this, take up the shield of faith, with which you can extinguish all the flaming arrows of the evil one. Take the helmet of salvation and the sword of the Spirit, which is the Word of God. And pray in the Spirit on all occasions with all kinds of prayers and requests. With this in mind, be alert and always keep on praying for all the Lord's people.' Be prepared. 
Evil is real and all around, God is real and all around and Greater than anything in the world against us. I John 4.4.
Share your stories with us.