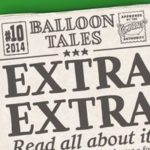 Today's headlines are sometimes very shocking:
Volcanic Eruption in Yellowstone to Devastate All of America!
Two Americans Slain on Vacation!
Is the Pilot Intoxicated?
Politicians Tell Poor to Riot and 'Just Steal the Food'!
Young Men Accused of Stabbing French Policeman!
Korea Testing Nuclear Weapons!
Middle East Shooting Down Drones!
Gas Prices Rising!
Drought/Fire/Rain Ravishing Homes and Farmland – Food Prices Will be Higher!
Another Earthquake Hits California!
I have been inundated with troublesome news, but THESE are  a few of God's Headlines: 
"…God will liberally supply (fill to the full) your every need according to His riches in glory in Christ Jesus." (Philippians 4.19)
"greater is He that is in you, than he that is in the world." (1 John 4.4)
"thanks be to God, Who gives us the victory through our Lord Jesus Christ." (1 Corinthians 15.57)
"For God so loved the world, He gave His Only Son, that whoever believes on Him will never perish, but have everlasting life." (John 3.16)
"..thanks be unto God, Who always causes us to triumph in Christ." (2 Corinthians 2.14)
"..no weapon that is formed against you shall prosper, and every tongue that shall rise against you in judgment you shall show to be in the wrong. This [peace, righteousness, security, triumph over opposition] is the heritage of the servants of the Lord." (Isaiah 54.17)
"there is no Rock like our God." (I Samuel 2.2)
"…and surely I am with you always, to the very end of the age." (Matthew 28.20)
"I have told you these things, so that in Me you may have [perfect] peace and confidence. In the world you have tribulation and trials and distress and frustration; but be of good cheer [take courage; be confident, certain, undaunted]! For I have overcome the world. [I have deprived it of power to harm you and have conquered it for you.]" (John 16.33)
I am the Alpha and the Omega, the First and the Last (the Before all and the End of all). (Revelation 22.13)
"The seventh angel sounded his trumpet, and there were loud voices in heaven, which said: 'The kingdom of the world has become the kingdom of our God and of His Christ, and He shall reign for ever and ever.'" (Revelation 11.15) 
I am certain you know more of God's great headlines.
Amen to God's Headlines.
Share your stories with us.